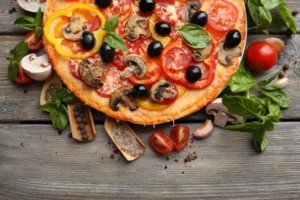 We're hearing a lot about new, fresh food offerings in convenience stores, often plugged into existing layouts. But some merchants are expanding the concept of how these stores make and present food to their customers.
Some of those ideas were reported recently by CSP News , while others have been percolating in the industry for some time.
Convenience stores often are thought of as a source of junk food, not quality food, leading the U.S. government to pursue ways to supplement the "food deserts" of neighborhoods without grocery stores. But a recent study shows that people are buying most of their junk food at the grocery store.
A University of Illinois study released in August (based on data from 2011 and 2012) found that almost 89 percent of Americans eat some form of junk food each day, and nearly half drink sugar-sweetened beverages. Interestingly, more than half of those drinks and two-thirds of the junk food (which researchers call "discretionary foods") are purchased at supermarkets and grocery stores.
These stats present an interesting challenge to convenience-store operators. For one thing, it seems people are going to buy snacks no matter where they are. But that may be all the more reason to diversify your offerings and come up with "sticky" food concepts that will bring customers in and entice them to stay. Dine-in areas with clean, comfortable seating and wi-fi will add to the attractions.
Pizza. It seems that more and more C-stores are offering pizza now, and not just tiny takeout pizzas crisping under a heat lamp. They're making fresh pizza to order and building a following, with gourmet toppings such as prosciutto, brie and spinach.
Cold treats. Fresh-made smoothies blended from fruit, veggies, ice and juices can be a healthful treat. Spinx and R.H. Foster Energy are among the stores that have added smoothies to its offerings. Fresh-dipped ice cream, if not as good for you, is another beloved cold treat with potential to bring in customers.
Restaurant attitude. If you think of your store as more than a store, the sky's the limit. Maybe it's a restaurant as well as a store, offering meals made for easy pickup or for dining in. Customers are drawn to "fast fresh food" — convenient meals, such as soups, wraps, tacos, burritos, salads, pita pockets, pasta and sandwiches.
Convenience meets upscale retail. A convenience store doesn't have to be just a convenience store. It can be part of a larger retail store or complex — say, a big outdoors store — that puts customers in a buying mood and offers the opportunity to sell more upscale items, such as gourmet coffee.
A fresh foods store in miniature. Whole Foods is launching 365 by Whole Foods Market — part fruit stand, restaurant and convenience store. Fresh prepared foods entice customers to grab whole meals here. A concept like this caters to people who want the variety of a grocery store and the expedience of a convenience store.