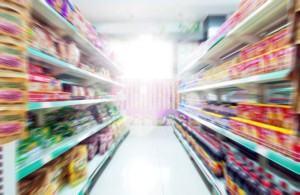 There's nothing like a winner to provide inspiration.
In this case, the winners are the retailers honored in Convenience Store News' Store Design Contest. Its winners – in categories in everything from Best Travel Center Design to Best Sky's the Limit Remodel — are rich with ideas for making your own convenience store more attractive and more successful.
Check out all the articles about the winners at the CSNews.com site . In the meantime, here's inspiration for some c-store design ideas we gleaned from a variety of imaginative designs:
– Don't be afraid of personality. If your store is branded, your personality has been created for you. If you're establishing your own brand, think about the impression you want to give and execute it down to the last detail. Do you want to create the feeling of a sleek, space-age terminal or a rustic lodge? Help customers experience a home away from home with a confident execution of your design.
– Amenities are always welcome. What kind of extras can your store or travel center offer? Are you big enough to offer showers for truckers, a game room and a banquet room? How about a gourmet coffee bar with a cozy feel that invites visitors to stick around and buy food and products? The extras inspire happiness and loyalty in customers.
– Open up your space. Does the layout of your store make sense? Are customers crowded the minute they walk through the door? Or do they have space to breathe, to shop, to see and buy the products you offer? A store with an easily accessible beverage bar will sell more products than one in a narrow aisle that can't accommodate more than one customer at a time. Easy access helps everyone.
– Light sells your store and your products. Does your store have bright, modern lighting outside? Does it have ample light inside, not just from artificial lighting, but from windows that allow sunlight in during the day? Light and color offer customers a warm, inviting oasis in the middle of a gray, busy world.
– Think about your market and serve it. Who do you want to attract to your store – and are you carrying the right products to bring them in? Make a place for healthy, fast, fresh food choices to lure today's moms and millennials; consider locally produced farm-to-table options. If your market is travelers, they not only want quality food at their travel stops, they also want services like a lounge and a business center.
– Add a local touch. Just because you feature national brands and products doesn't mean you can't have a local, personal touch in your store. Consider historic photos, for instance, and don't skimp on the presentation. Try murals or well-framed prints. Include an inspiring quote by your founder or a local figure of note. Reflect your roots in the community and your own outreach efforts, whether it's sponsoring a Little League team or supporting a nonprofit.