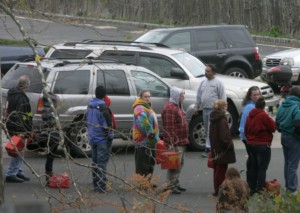 Hurricane season is under way, and chances are, your store and service station will be affected in ways both good and bad if one of these massive storms heads your way.
Hurricane season officially extends from June 1 to Nov. 30. The peak time to experience these large tropical systems is August and September. It's important to be prepared.
1. Defend yourself against wind damage. One of the basic preparations you can make for your store, as well as your home, is to prepare against hurricane damage. Two forces work against you in a hurricane: high winds and water. A Category 1 hurricane has sustained winds of at least 74 mph. A Category 5 hurricane can cause catastrophic damage, with winds potentially topping 155 mph. You need to protect your store's windows against airborne debris. Hurricane shutters are a great solution. Boarding up windows can be less costly. As for tape – it does no good at all.
2. Beware water damage. The water threat comes in two forms: rain and storm surge. If you live along the coast and are in the surge zone, you may experience a sudden rise in incoming waters from the ocean or Gulf of Mexico during a hurricane. Storm surge can reach 5 feet in a Category 1 and 18 feet in a Category 5. In addition, expect large amounts of rain with a hurricane or tropical storm. If you live in a flood-prone area, you may have limited options for physically protecting your property, such as sand bags. Flood insurance is an economic way to protect yourself in case of a devastating water event. The average commercial flood claim is almost $89,000. Can you afford it?
3. Check your tanks for water. In the wake of a heavy rain, you should plan to check your fuel tank for water intrusion. Put safety cones around the tank and wear a safety vest so drivers see you while you manually stick the tank. Remove the gas cover and lid. Apply water-finding paste on the stick, following the directions that came with it, and slowly lower the stick into the tank. Allow it to rest on the bottom briefly before pulling it back up, while avoiding hitting the sides of the tank. Analyze the paste for a color change that might indicate water in the tank; if you see an issue, contact your district manager immediately and bag the grade of pumps that show water until the problem can be addressed.
4. Prepare for power outages. How will a power outage affect your store, especially an extended outage? An outage can last for days after a hurricane. Maybe you can live without lights, but will your pumps operate? Will you lose everything in your refrigerators? You may wish to consider a commercial generator for backup power. In fact, backup power may be required in your state. Florida requires service stations near highways and evacuation routes to have backup power for at least 72 hours in the wake of a disaster. Louisiana, after Hurricane Katrina, also requires new and rebuilt gas stations in storm-prone areas to have backup power. (If for any reason you have a smaller generator, never run it indoors; running one indoors can cause fatal carbon monoxide poisoning.) Meanwhile, are you stocked with items that customers will need during and after a storm, including batteries, flashlights, staple food items and ice?
5. Consider your fuel supplies. Gas shortages often plague areas that have been hit by a hurricane. Before the storm, make sure you have enough fuel to get you through several days of potential delivery difficulties and high demand. A disaster affects not just local supplies, but refineries, pipelines and distributors. In the wake of Hurricane Sandy , waivers of laws and rules were made to allow supplies to reach the New Jersey/New York area more quickly. Be fair when pricing gas, too. After Hurricane Irene, some stations in New Jersey were charged with gouging customers when they hiked gas prices illegally.
6. Take care of yourself and your family. Get out of the path of a hurricane if instructed to do so or if you feel you must for your own safety. If you ride it out, do so in a safe shelter. Pay heed to warnings, local evacuation orders and National Hurricane Center forecasts. Safety comes first for yourself and your family.