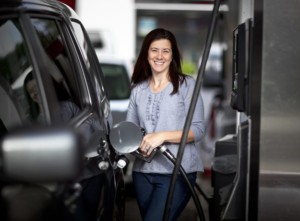 Successful brands' success doesn't come from randomness or luck. It comes from a unity in presentation, cohesiveness in strategy, and consistency in implementation.
Top brands like Wawa, RaceTrac and 7-Eleven lead the convenience store industry because customers know what they're going to get, and they know it's going to be consistent in quality — high quality. But even if your service station isn't backed by a corporate structure, you can emulate the kind of strategy that keeps customers happy and coming back.
When you walk into your store or stores, can customers expect to get the same, high-quality experience every time? Here are some ways to ensure that they do:
• Organize your store. Your store's layout is important. Is your coffee station neat, bright, easily accessed and well supplied? Is it easy to get around your store, and is everything well lit and well organized?
• Keep it clean. A clean look and clean everything are vitally important to giving customers a good impression. If they see dirty gas pumps, will they assume your food station is dirty? How about your bathrooms? Make sure your aisles and shelves aren't afflicted with clutter. Your checkout station should be neat, too, while showing off the kind of items people want to buy on an impulse.
• Get good vendors. Your relationships with your vendors translate directly to the stock in your store. A well-stocked store means customers know they can always get what they need from you. Plan and find the right vendors and keep good inventory so you can order products in a timely manner. That way you won't have to make last-minute runs to the warehouse store to buy a cart full of cigarettes and candy.
• Think like a customer. Imagine looking at your store through the eyes of customers. They will see if your trash is too full, if your store needs paint, if your shelves are too empty. They will notice if your clerk is on the phone, if he's wearing a uniform, if there are stacks of sodas in the hall, or if your bathroom needs cleaning. And they'll react to the right kind of attitude from your staff.
• Rise above the competition. Don't just mimic what the competition is doing — especially if the competition's standards aren't high. Create high standards and maintain them.
• Think like a brand. Even if you don't operate under a brand, present yourself like the best brands. Colorful, attractive signage and logos help sell your presence and your products.
How do you achieve all these strategies? Plan. Make checklists so you can repeat your process and maintain your success. Again, consistent, high standards are your goal. Think big, and you can be big.