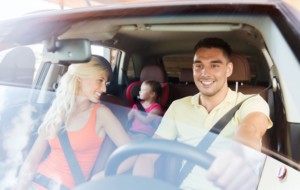 Summer travel will almost certainly bring new customers into your convenience store, presenting you with an opportunity for more sales.
The most likely reason drivers will stop? To use the bathroom, according to a consumer survey conducted by the National Association of Convenience Stores.
Some 72 percent of drivers say their main reason to stop is to use the bathroom, followed by 68 percent who want to buy gas and 66 percent who want to buy food or beverages.
According to the survey, gas prices and location most affect where drivers choose to stop. But 41 percent say that cleanliness and bathrooms influence whether they'll visit a store, up from 36 percent two years ago.
Of American vacationers, 86 percent say they'll drive, and more of them will travel out of state than in their own state. Of those who choose to drive, 59 percent say it's more economical, an increase of five percent over two years ago, when gas prices were quite a bit higher.
PeterGreenburg.com reports that not only are RV road trips popular, but more people are renting RVs.
The summer started off with the most people driving on Memorial Day weekend since 2005, according to AAA, which estimated 34 million Americans traveled more than 50 miles from home.
So besides having fair gas prices, clean bathrooms and fresh food options, what else can you do to get customers to spend money in your store?
Consider their other needs while on the road: maps, medicines, and amusements to pass the miles (at least for the kids in the back seat). Offer them wi-fi to make their stop "sticky."
Also consider stocking items that make sense for travelers to your area. Is your store near the beach? Have towels, cover-ups and beach chairs on hand, along with suntan lotion and sunglasses. Are you located near a fantastic fishing destination? Offer coolers (those are good for the beach, too), fishing tackle and bait. You might even stock a local travel guide.
Don't forget souvenirs. Whatever your area is known for, travelers will want to bring home a memento in the form of glassware, snow globes or other trinkets, and they'll look for postcards, too.
And with your goods, offer service with a smile. Make your store a home away from home for travelers looking for a place they can be comfortable as they shop.