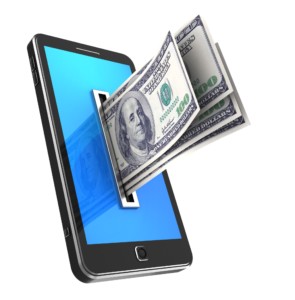 Apple Pay is a next-generation way for customers to pay for gas or merchandise in your service station or convenience store, and it works much as credit cards do – perhaps with even more security.
Apple Pay is a type of digital wallet users carry on their device, eliminating the need to haul out credit and debit cards for every transaction. Samsung also has introduced Samsung Pay, which offers the same kind of service.
Users like Apple Pay and similar technology because they can connect their payment information, such as a credit card, to their account, then use their fingerprint on their phone to pay (Touch ID on Apple devices). They just access their digital wallet and hold their phone near a wireless reader while engaging Touch ID. The technology also works with the Apple Watch; they have to enter a passcode to use it.
Also appealing to users is that they never have to take their credit cards out of their wallet, so those numbers are never on display.
Apple says this method of payment is more secure for merchants, given that users have to produce a fingerprint or code. The extra layer of security makes the use of a stolen card highly unlikely. In the process, merchants don't receive the actual credit or debit card numbers.
In  the United States, Apple Pay works with major credit cards: Visa, MasterCard, American Express and Discover. (Samsung doesn't work yet with Discover.) To accept this kind of touchless payment as a merchant, you need a contactless payment-capable point of sale terminal. You can get this terminal through your payment provider; confirm that you are set up to use Apple Pay.
There are no additional fees for merchants when customers use Apple Pay. Transactions are treated the same as credit and debit cards when it comes to liability rules.
That said, upgrading NFC (near-field communication) terminals can be pricey – up to $500 per device, according to CreditCardInsider.com.  But you may be updating your payment system already to accommodate chip cards, allowing you to do both upgrades at once.
Besides, some devices cost less, such as Square's contactless reader for $49. And with Apple Pay, credit card issuers have reduced their swipe fees.
The cost of employee training may also be a factor in your decision to offer Apple Pay.
Payment at the pumps via Apple Pay is starting to grow. Apple recently confirmed that ExxonMobil will support Apple Pay through its Speedpass+ app. Chevron is trying out Apple Pay at the pump in select areas as well.
During a transaction, sometimes customers may still need to sign a receipt. "To accept Apple Pay in the U.S. without the need for signature at any amount," Apple says, "your payment terminal must be capable and configured properly, and your payment provider needs to support the latest network contactless specifications."
When customers use Apple Pay, a unique dynamic security code is generated for that transaction. That code is paired with the Device Account Number. Touch ID serves as the method of card verification.
Returns work in much the way they do with credit cards. First, you need the Device Account Number (to get it, ask your customer to open Wallet on their device, tap the card and tap the "i" in a circle in the lower right of the display). Alternatively, you can ask the customer to hold their iPhone or Apple Watch near the reader, select the card they used to make the purchase and confirm with Touch ID or the passcode.
Apple Pay can even be linked to your rewards program.
Apple's overview of Apple Pay for customers