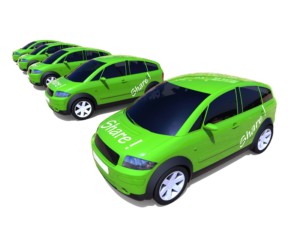 Credit cards tied to a fuel brand aren't as popular as they once were. The number of proprietary gas card accounts fell from 7.3 million to 6.7 million from 2012 to 2013, according to Nilson Report numbers reported in U.S. News & World Report.
General credit cards such as MasterCard and Visa may be winning the popularity race, but branded fuel cards offer benefits to customers and store owners alike. Primarily, customers can get fuel discounts to use at the gas station. And dealers get a break on credit-card transaction fees when customers use a card tied to their brand.
Branded cards also can drive loyalty to your gas station. If your customer gets a discount with a branded card, he's likely to come back.
Shell, Sunoco and Citgo all offer cards that give customers 5 cents off per gallon of gas. ExxonMobil's Smart Card gives 6 cents off per gallon. Some of these cards offer introductory discounts that are even higher.
Fleet cards are another way to benefit you and your customers. Fuel-branded fleet cards give fuel discounts to businesses that have two or more vehicles. They can offer a consistent source of sales to a gas station.
In addition, a dealer will benefit from lower transaction fees, which will lead to savings over time if you can convert fleet accounts to branded fleet accounts.
Fleet accounts can help you grow your business quickly. In addition, by moving fleets to branded cards and off house accounts, you shift liability for the account away from you. In other words, you don't have to extend a large amount of credit to the fleet holder, putting you in a precarious position if they default on payment.
ExxonMobil's Business Fleet card offers customers fuel rebates. The more gallons purchased, the greater the rebate per gallon, up to 6 cents.
Just the record-keeping aspect of using fleet cards is a benefit to businesses. ExxonMobil touts the program's ability to monitor drivers' spending habits.
BP has a similar program. BP also advertises its security and fraud controls, which help business owners maintain control over how the Business Solutions card is used and who has access to driver information.
Southeast Petro offers a video that explains how a BP station can save several thousand dollars in credit-card fees a year by converting commercial customers to branded cards.