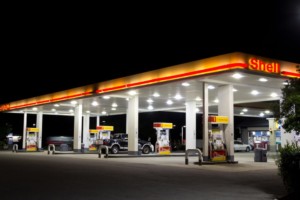 Branding your service station can help draw a built-in customer base. A brand comes with expectations of quality and consistency. But how do you choose which brand is right for you?
The following will give you factors to consider when choosing the right brand for your service station. Among the considerations are brand standards, reputed fuel quality and rewards programs.
Shell
Shell is a higher-end brand to consider for your service station. With its reputation comes very high standards. Shell is known for expecting greatness from its clients. If you strive to be the best, if you strive for perfection and if you can maintain that level of quality at your station, Shell may be the right brand for you.
Shell has stepped up enforcement of its brand standards. Mystery shoppers address 12 essential questions when they come to your store to see if you meet those standards. If you miss three points, you pay for another mystery visit. If you fail again, you get one more chance to pass. If you ultimately fail to meet the standards, your store will be de-branded.
Generally, Shell wants its sites to be clean and friendly. It looks for high performers who sell a lot of gallons of fuel.
Shell also has an attractive Fuel Rewards program that's connected to Winn-Dixie's program.
BP
Though BP reduced the number of its Florida sites recently, Southeast Petro Distributors kept the brand. Now, BP is beginning to come back into Florida, looking for higher-volume, higher-quality sites.
BP has high standards and looks for stations that aim to do well with better stores and better sales. They have a rewards program, and they also have a great fleet loyalty program with healthy rebates on its credit cards. The company has a designated fleet representative who will go out and get fleet business for you.
BP also has an attractive consumer credit card that earns rewards from purchases of groceries, fill-ups and more.  There's also a BP rewards card that is not a credit card.
BP is releasing attractive new image branding, too.
ExxonMobil
ExxonMobil is another high-end brand, known as a technology leader in the industry. For example, the company is launching Speedpass Plus, a method of mobile payment. An app on a customer's phone is linked to a credit card. It detects which pump a customer is using and sends an electronic receipt. It's a follow-up technology to the Speedpass fob payment method.
ExxonMobil also has the Plenti rewards program, backed by American Express. Customers can earn points not just at gas stations, but at other partners nationwide. Most of Plenti's more than 30 million customers redeem their points at ExxonMobil stations, which is a great benefit for station owners.
Chevron
Chevron is a higher-end brand, known best for its high-quality Techron fuel. Customers value its reputation. The fuel's quality means it's also a higher-priced fuel. In addition, it's an American brand, a fact that attracts some customers.
Chevron has a simple credit-card-based rewards program called Xponent.
The company can be particular about its clients. It wants stores that sell at least 50,000 gallons a month.
Other brands
Sunoco and Citgo are seen more as budget brands. Both have good prices on fuel.
Citgo has a rewards credit card, as well as the Club Citgo rewards app. It's undergoing a sharp image reboot.
Sunoco is a very well-known brand, and its NASCAR association gives it special notoriety. Sunoco also has a rewards credit card.
Which brand is best for you? Think about whether your goals and values match the brand, and investigate it well before you make a decision. Southeast Petro can help guide you. Call 321-631-0245.