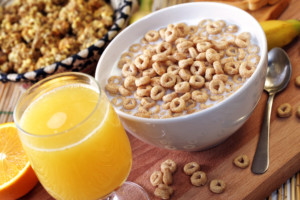 Americans are consuming fewer traditional staples such as cereal, juice and soda, suggesting that convenience-store operators should be on the lookout for alternatives to lure customers.
According to Business Insider, cereal sales were down 5 percent from 2009 to 2014. Soda sales per person are down 25 percent since 1998; orange juice is down 45 percent.
The big brands are working to adapt by creating healthier options. Kellogg's, for instance, is removing artificial colors and flavors from its cereal and putting more berries into its Special K Red Berries. Coca-Cola is seeing a rise in purchase of smaller cans and bottles, even though overall sales are down.