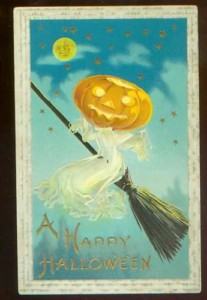 Halloween offers a great chance for convenience store owners to help out the holiday buyers with last minute candy and other accessory purchases.
About 8 in 10 households (79 percent) plan to make Halloween purchases this year, according to a spending survey by the International Council of Shopping Centers.
Three-quarters of American households expect to spend about the same or more than they spent last year on Halloween-related merchandise.
Since many consumers tend to wait until the last minute to buy candy for trick-or-treaters, convenience stores have an opportunity to be front and center with merchandise to satisfy their holiday sweet tooth. Make sure you have enough on hand to meet demand.
According to the survey, consumers most anticipate buying:
Candy, food and beverages (76 percent)
Decorations (44 percent)
Costumes (39 percent)
The most popular costumes for boys and girls, for the second year in a row, are superheroes and princesses.
For more details, see the results of the survey here: Click Here