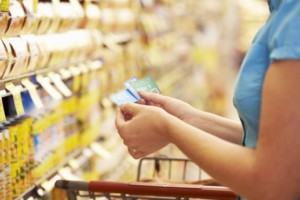 Customers love to save money, and coupons are one of the many ways they can do so. That's why it pays to encourage coupons at your convenience store.
As you take manufacturers' coupons, however, be sure you keep track of them so you can be reimbursed for the discounts. Mistakes can lead to dents in your profit.
Stores get reimbursed for legitimate coupons. Make sure the coupon hasn't expired. Also don't take damaged coupons if you want to avoid accounting problems down the road.
It's a good idea to keep track of the coupons you get every day. Make a note of the coupons used and what they're worth. These records — most easily kept in a computer spreadsheet — will help you determine any issues if you run into trouble getting reimbursed for the entire amount of your redeemed coupons.
Also take advantage of brand and manufacturer discount programs, such as multipack discounts or buy-one-get-one deals on cigarettes. And push rebate programs, too.
When you have a promotion or know there's a coupon available, remind your customers with signs or a friendly word. They'll remember your fabulous customer service and might even use their savings to shop with you again.
While digital coupons are becoming more popular — the number of digital coupons rose more than 23 percent in the first half of this year, according to Kantar Media — you need the right equipment to read them. Older scanners may have trouble reading codes displayed on smart-phone screens.
You'll likely see a continued rise in the use of digital coupons, especially since apps such as GasBuddy have plans to deliver them directly to consumers. It just announced a partnership with Koupon Media that is likely to move more customers from the pumps to inside the store to redeem deals on brands including Mountain Dew, Coca-Cola, Frito-Lay and Pabst Blue Ribbon.
Also be aware of coupon fraud, which leads to $500 million in losses a year. It may not be common at your convenience store, but if you have any doubt about the validity of a coupon, you can look up its verification code (in the upper right corner) at CouponsInc.com.