2017 Mystery Shop Schedule:
ExxonMobil Shops are done once per month.
Quarter 2: March 1st- April 30th 2018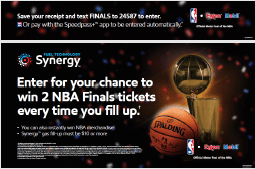 Quarter 1: December 30th 2017- February 28th 2018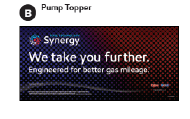 MAY 15th CAMPAIGN-  Planogram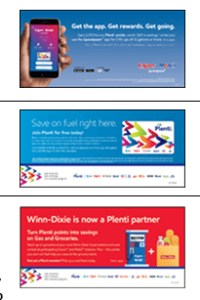 Plenti Program:

Dear Branded Wholesalers,
As a reminder, the Plenti instructional pump decals should not be used at Synergy Imaged sites or sites with Synergy branded pumps. Please use the following instructions to ensure your sites are compliant.
Synergy branded sites
Synergy imaged sites or Synergy imaged pumps at Gemini locations should have a Plenti Proud Partner marketing decal as the loyalty activation is integrated into the Synergy pump instructions. Additional Plenti Proud Partner decals are available by calling 1 (800) 688-8843.
Sites with Gemini pumps
Sites with Gemini pumps should use either the Gilbarco Multi Loyalty, VeriFone or GVR decals available for orderby calling 1-800-636-4767.
Quarter 2 2017: March 20th- May 31st 2017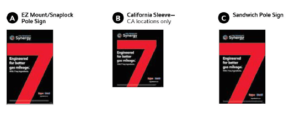 Quarter 2 2017: April 5th- Winn Dixie Partnership
NOTICE:
All,
The decision has been made to remove Plenti Welcome Kits and Smart Card Applications from fueling positions in 2017. In support of this decision, an exception will be granted for Q24, Q25, and Q26 of the Marketing Evaluation section of the current Site Experience program. The exception will be retroactive to September 1 and effective through December 31, 2016.
An MRC blast will go out to all BWs by the end of this month to formally communicate these changes. A copy of the letter is attached for your reference. Please let me know if you have any questions.
Thank you
Important Contacts
| | | | | | |
| --- | --- | --- | --- | --- | --- |
| RR Donnely | Kathy |   | 800-416-8151 |   | Mobil Applications and Holders |
| Exxon Mobil POP |   |   | 800-636-4767 |   | Ordering additional POP |
| SVM Cards |   |   | 866-462-8646 | info@svmcards.com | Exxon Mobil Gift Card Orders |
| Exxon Mobil Help |   |   | 800-231-1122 |   | Network Issues/Processing Issues |
| Retail Help Desk |   |   | 866-603-6483 |   | Plenti Issues |
| Gilbarco Passport Help Desk |   | Help Desk | 866-603-6483 |   |   |
| Wayne Nucleus Help Desk |   | Help Desk | 800-866-6762 |   |   |
| Verifone Commander Help |   | Help Desk | 866-603-6483 |   |   |
| Settlement Reconciliation Help |   | Help Desk | 800-413-9966  opt 7 |   |   |
| NACS Codes Implement Support |   |   | 312-600-3937 |   |   |
| LSI Industries |   |   | 800-688-8843 |   | QR Code Decals for pumps- need to know site number |
| Commander/EM1 |   |   | 866-603-6483 |   | Commander EM1 Upgrades |