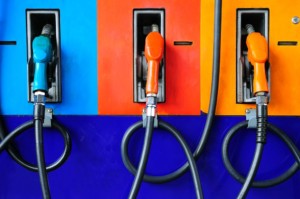 What kind of handshake do customers have with your brand?
First impressions can be key to welcoming consumers and getting them to spend more. And one of the literal handshakes a customer experiences first is when they pick up a gas-pump nozzle.
The cleanliness of a nozzle says a lot about your store, and because customers have to pick it up, that first impression is ingrained pretty quickly. If the nozzle is dirty, it suggests unpleasant things to shoppers – that the rest of your store is dirty. Worse, if you offer food, they may not trust your food preparation, either.
Dirty restrooms present the same perception problem. Are the floors and facilities clean? Are they well-stocked with toilet paper and towels or a working hand dryer? Do the sink and toilet work well?
Odor is another thing customers notice immediately. If the inside of your store smells like mold, burnt coffee or a nonworking bathroom, you have an issue.
Also consider the temperature of your store. If it's hot inside, is a customer going to buy a melted candy bar? At the very least, she won't want to linger.
Visuals go beyond cleanliness. Is your store neat and well-organized? Is there room on the counter for a customer to put his goods as he checks out?
Items around the pumps, in particular, offer opportunities to give a good first impression, and not just the nozzles:
– Make sure the pumps, displays and buttons are all clean and in good working order.
– Empty trash cans regularly so they never reach the point of overflowing.
– Make sure paper-towel dispensers are stocked.
– Check the window-washer fluid and ensure that it's clean and soapy. Make sure each bin has a squeegee for cleaning car windows.
– Update frayed and soiled stickers and other signs on the pumps.
– Remove trash from the credit-card application holders.
Speaking of signs, your station sign also says a lot about your store. If it's only half-lit, or half the numbers are missing, some customers won't even drive in. They're worried about being cheated because the correct prices aren't posted.
Meanwhile, is your station well-lit at night? Does it give the impression of being a bright, well-lighted and safe place, or a dark, dingy, dangerous one? Is music playing? Is it too loud?
And one more handshake of your brand might fall into the category of second impressions, but it's just as important as clean pumps and working signs. It's customer service. Sullen employees who are reluctant to put down their smart phone won't inspire a customer to come back. But a "hello" and a "thank you" can do a lot for customers' impressions of your store, and courtesy and service will keep them visiting well after their first impressions.