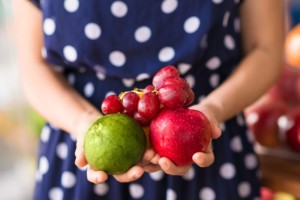 New guides can make it easier for your convenience store to offer and sell more healthful foods, bringing you more customers and enriching the offerings in your neighborhood.
The U.S. Department of Agriculture (USDA) says many families rely on their "corner stores" for their food purchases. It's released the new Healthy Corner Stores Guide to provide store owners and communities with strategies and resources to make more healthy foods and beverages available.
Many agencies and advocates interested in public health say a broader offering at convenience stores will help improve people's health, especially in lower income areas. What they hope for is:
— More fresh produce and frozen or canned fruits and vegetables, made with less sodium and sugar, along with whole-grain snacks and low-fat dairy products.
— Storage equipment, such as refrigerators, that can accommodate and display these broader offerings.
— More engagement of store owners and community organizations to increase demand for these items.
— Putting healthier choices in more prominent, eye-catching locations, with good signage.
One of the challenges stores face is sourcing these healthier food items. New strategies may be necessary to find additional distributors and tap into sources such as farmers' markets.
The National Association of Convenience Stores has published a new toolkit to help stores improve their food selections, Ideas That Work To Grow Better-For-You Sales. ()
"Continued growth in sales of healthier, nutritious foods underscores the need for new strategies that capitalize on changes in consumer demand," NACS Vice President of Strategic Industry Initiatives Jeff Lenard said in a news release. "NACS is leading the effort to create and communicate new opportunities for convenience retailers to both expand their selection of better-for-you offers and grow their business."
The effort is part of NACS' reFresh initiative, which includes Cornell University's Food and Brand Lab among its partners.
The NACS toolkit provides instructions and graphics to make it easier for stores to sell their expanded offerings.
It suggests:
— Make new, fresh foods easy to find and buy, putting a variety of items together, and bundling items that would make a quick lunch to go.
— Offer at least three varieties of fresh produce. Choices lead to sales.
— Describe food in fun ways in your labeling.
— Take advantage of aisles and end caps for displays of healthful food.
— Use signs to tout the benefits of your new, fresh offerings, e.g.: "Did you know hydration keeps you focused and alert?"
— Use floor decals to direct customers to your new inventory.
— Employ "reminder" signs on the pumps and elsewhere to let customers know about the foods in your store.
Get more advice on signage, organization and selling healthful foods in the NACS guidelines.