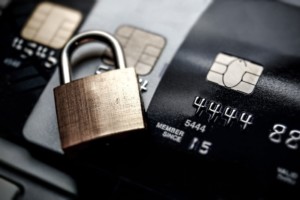 With the arrival of EMV or chip-equipped credit cards has come new responsibility for retailers – and a staggering increase in fraudulent chargebacks, NACS reports.
Some smaller retailers have reported up to a $15,000 increase in chargebacks per week, according to an article published by the National Association of Convenience Stores. The figure was reported by Mike Lindberg, payment solutions manager at CHS, who said larger retailers are being hit with $1 million in chargebacks each week.
An October 2015 deadline made stores without the ability to accept chipped cards liable for fraudulent card transactions.
Visa is streamlining its technical requirements and making certification of EMV card terminals simpler. Merchants will be able to self-certify their EMV technology.
MasterCard is also making it easier for merchants to get terminals activated with a more flexible certification processes.
Visa is also altering chargeback regulations. As of July 22 and through April 2018, Visa won't issue chargebacks on U.S. transactions below $25. In addition, from October of this year through April 2018, up to 10 counterfeit fraud chargebacks will be allowed per account in a 120-day period.
Visa is also starting to block counterfeit fraud chargebacks for Merchant Category Codes that aren't subject to EMV liability, such as automated fuel dispensers and ATMs.
Fuel sellers are expected to upgrade their pumps to accept chip cards by October 2017, when they will be responsible for fraud related to non-EMV card transactions.
According to Visa, in the United States, there are 300 million chip cards in circulation, with 1.2 million merchant locations ready to use them. EMV stands for Europay, MasterCard and Visa, who created the chip standard for credit cards that allows for transactions more secure than swiping.
This year, credit card fraud is expected to hit a record $4 billion, CNBC reports, and there may be $10 billion in fraud by 2020 as bad guys try to use up stolen numbers from magnetic stripe cards. The figures are from a study by Aite Group.
A researcher with Aite told the National Retail Federation that just 20 percent of U.S. card transactions are now taking place on a chip-friendly terminal. The number is 10 percent for debit cards.
Large retailers, including Walmart and Home Depot, have sued Visa and MasterCard because they want to require more secure pin numbers to be used with the new chip cards. Chip-and-pin cards are commonly used in other countries.