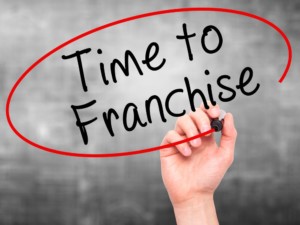 As a store owner, you face a lot of choices on the road to success. One of them is whether you should make your convenience store part of a franchise or a brand.
A brand name such as Circle K, Kangaroo or 7-Eleven has a lot of benefits. Customers identify with a trusted brand. They look for the logo and expect the high standards that go with it.
On the other hand, getting into a franchise can be a significant financial investment. There are stipulations that come with the brand – requirements you must meet to own and maintain the franchise.
An alternative to a franchise is a branding agreement. Southeast Petro Distributors holds contracts with major oil companies that allow the company to contract with an independent store that would like to hold a brand . The store must operate under the brand standard, but it doesn't have to meet all the requirements of a franchise.
One big benefit of a franchise or a brand is all the promotion that comes with it. Customer recognition springs from all the advertising dollars that brand spends, and stores benefit from those campaigns.
Brands also offer loyalty programs that bring in customers on a consistent basis, such as Fuel Rewards at Shell stations and Plenti at Exxon Mobil. In addition, branded credit cards save store owners money on credit card fees and inspire more loyalty.
A franchise can come with training for you and your employees, field support, and research and development of new products. It also can help you achieve the optimum layout and look for your store to maximize sales.
There were almost 770,000 franchised businesses in the United States last year, according to the International Franchise Association, which predicted continued growth this year.
While franchise or brand requirements may seem demanding, they uphold standards that customers love. You bring in good clients by making a good impression. The brand gives you an edge over the competition.
"The most important driver of brand loyalty for millennials is a great product at 77 percent, followed closely by brand recognition and trust at 69 percent," according to Access Development, quoting NewsCred statistics.
You may also consider introducing another kind of brand to your location, such as a Dunkin Donuts, Burger King or Dairy Queen. Branded restaurants bring in even more customers.
Southeast Petro can help stores find the best partners. The company has great connections to link store owners with big brands, restaurants and suppliers. Learn more.