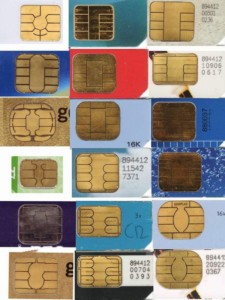 Major retailers say they are poised to meet standards for EMV smart credit card purchases by the October deadline, according to a CardHub survey of the 10 biggest U.S. credit card issuers and the 50 largest retailers. The survey also included five retailers that recently had widely reported data breaches.
Visa and MasterCard set October 2015 as the deadline for when banks and merchants must enable chip-card payments. EMV stands for Europay, MasterCard and Visa, the developers of the standard. Cards with the smart chips are harder to counterfeit than traditional magnetic-strip credit and ATM cards.
If banks and retailers don't upgrade, they could incur more liability for fraudulent transactions.
While all of those surveyed said they were on track to meet the deadline, just 17 of the 55 retailers provided information about their policies. However, all of the credit card issuers provided information about their transition plans.
"All chip-based cards issued by major banks will continue to have magnetic stripes – enhancing usability while also mitigating certain fraud protection benefits," CardHub reports.
Most of the issuers surveyed said all customers would get the cards. Those issuers were American Express, Bank of America, Barclaycard, Capital One, Discover, USAA and Wells Fargo. Citibank and Chase said existing card holders can request an EMV card by phone. US Bank started issuing EMV cards last year.
Customers will have to learn out to use them. Instead of swiping the card, they will dip it into a slot and wait for information to transfer.
Already, 120 million Americans have received EMV cards, a number that should hit 575 million by the end of this year, according to Smart Card Alliance estimates. That's about 71 percent of credit cards and 41 percent of debit cards.
MasterCard research showed that a majority of customers are eager to get the new cards.
For stores, the cost of better security will be upgrading terminals at the counter and the pumps. But the cards also can protect large companies against embarrassing data breaches.
The average cost paid by a breached organization hit $5.9 million at the end of 2014, according to a new white paper by the Smart Card Alliance.
Merchant terminals can have contact and/or contactless chip reading devices, according to Visa. These are the variations you can expect:
– Contact cards communicate with the reader over a contact plate. The plate must come into contact with the terminal, usually by inserting the card into a slot in the terminal. The card must remain inserted for the duration of the transaction.
– Contactless cards communicate via radio frequency and must contain an antenna.
– Dual interface chip cards combine both technologies and can communicate either way.
In addition, many cards will still have a magnetic stripe, though chip transactions are more secure.
Check out Visa's Merchant EMV Chip Acceptance Readiness Guide for more information.