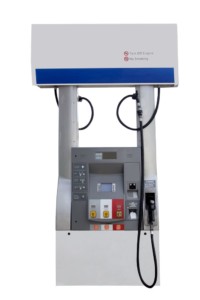 Criminals who employ credit-card skimmers face up to 15 years in prison thanks to a Florida law enacted earlier this spring.
In a sweep of gas stations last year, the state of Florida found 150 skimmers at the pumps. Skimming devices have become smaller and harder to detect.
Each skimming device victimizes 100 to 5,000 people, according to state officials. An average of $1000 is stolen from each victim.
With the new law, the crime has been upgraded from a third-degree to a second-degree felony. In addition, gas station owners have obligations to institute security measures under the law, including adding security tape to pumps so that tampering is evident.
The new law requires that Florida service station operators must employ one or more of the following security measures:
— Placement of pressure-sensitive security tape over the panel opening that leads to the scanning device, in a way that restricts unauthorized opening of the panel.
— A device or system that will render the fuel measuring or scanning device in the pump inoperable if there's an unauthorized opening of the panel.
— A device or system that encrypts customer payment card information in the scanning device.
— Another security measure approved by the Florida Department of Agriculture and Consumer Services.
If you don't comply and receive written notice of such, you'll have five days to implement the security measure. Otherwise, the department may prohibit use of the pump until security is implemented.
You can read the full text of the law, SB 192, here. 
If you do find a skimming device or evidence of tampering, bag the dispenser and take the pump offline immediately. Do not do anything with the skimming device. If you're not sure that it's a skimming device, call a qualified service provider to check the pump. Contact local law enforcement so officers can examine it in place. Take photos of the device in place and after it has been removed.
Besides using security seals, and checking them daily for signs of broken seals and tampering, it's a good idea to change the locks on your gas pumps to something like TuBAR branded locks to make it more difficult for criminals.
In addition, gas stations are expected to upgrade their pumps to take more secure cards with chip or EMV technology by October 2017.
Learn more about ways to make your pumps more secure here.