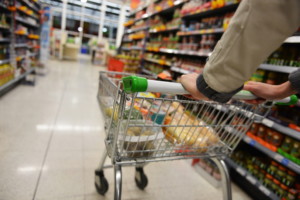 Proposed eligibility requirements for retailers who participate in the Supplemental Nutrition Assistance Program, or SNAP, may make it difficult for some store operators to comply and stay within the program.
The USDA's Food and Nutrition Service, as directed by the 2014 Farm Bill, proposes to require SNAP-authorized retail food stores to always offer at least seven varieties of items in each of four staple food categories, with a mandatory minimum of seven varieties. The minimum number of categories in which perishable foods were required would increase from two to three.
The National Association of Convenience Stores encouraged store operators to comment on the proposed changes by the May 18 deadline.
"The proposal would impede neighborhood retailers' ability to participate in the program," NACS stated, "which in turn would hinder food accessibility for SNAP recipients that use their benefits at these small format retail locations."
Among its concerns: The proposed changes would redefine "staple foods" and limit items that count as staples – excluding such traditional convenience store staples as soup, pizza, ravioli, chicken pot pies, sandwiches and frozen dinners, because they contain multiple ingredients. The definition of "accessory foods" would be expanded, classifying more foods as snacks. Eliminating these foods would make it harder for stores to fulfill the requirements.
For instance, a packet of apple slices and cheese would count as a snack, not a staple food item, so it wouldn't count toward stock requirements.
USDA analysis suggests an average small store would have to add 54 staple food items to meet the eligibility criteria. NACS says stores would have to display 168 of FNS's specially approved items.
NACS is also concerned that any store with more than 15 percent of its total food sales in items that are "cooked and heated on site before or after purchase" would be ineligible to participate in SNAP. In addition, a store with a separate restaurant in the building – say, a sub shop — would be disqualified based on the sales at that restaurant.
NACS also argues that making more stores ineligible not only hurts retailers; it hurts those who need to buy food through the assistance program.