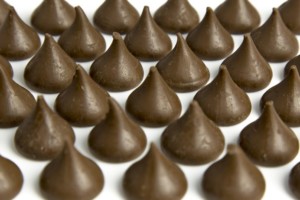 Companies are moving to cut and simplify ingredients in their packaged products while touting more natural ingredients in a bid to appeal to health-conscious consumers.
Case in point: Hershey is simplifying various chocolate bars with an eye toward releasing them by early next year. Earlier this year, it introduced Hershey's Simply 5 Syrup, a chocolate syrup with no high-fructose corn syrup or artificial ingredients.
The trend is reported by the Wall Street Journal and summarized in an article by the National Association of Convenience Stores.
Simpler formulas appeal to consumers looking for natural, healthful ingredients as they peruse product labels.