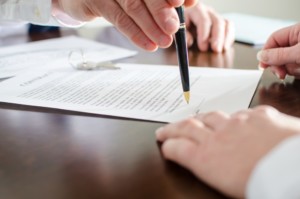 The primary benefit of leasing a gas station with a convenience store is that it takes a lot less capital to lease than to buy. There's no need to get a loan for the debt. If it doesn't work out, even though some costs may be involved, it's easier to end the deal and move on because you don't have to sell the site.
There are several things to keep in mind if you want to lease a gas station.
Prepare to spend: Know exactly how much you have available to spend. Don't borrow a lot of money you have to repay right away, because you'll need that money as you go forward. The first six months are the most critical as you get established, and you'll have to spend money for improvements to make your business better. You'll not only have to buy inventory; you'll also have to pay for utility deposits, equipment to offer hot food, cosmetic improvements and more.
Understand the costs: When you decide which store to lease, you need to understand its sales inside. Know the net rent payable to your landlord after all additions and deductions. Find out if you must pay 100 percent of the real estate taxes and insurance or 50 percent. Learn if you need to pay credit card fees for the fuel or if the landlord will.
Have your finances in order: You will be expected to fill out a credit application, usually when the deal is done, but sometimes at the start of the process, too.
Know your lease options: You'll be leasing the gas station from the landlord, which may also be the jobber – the petroleum distributor. Leases offered by Southeast Petro are typically for five years, but most contain 30-day cancellation clauses for any reason. These clauses are aimed primarily at protecting the site's fuel brand, in case the operator is not meeting brand standards and running a clean operation. Landlords need this protection, too, because if they lose the branding rights to the location, it can cost them $100,000 or even double that. The goal is a long, productive relationship. Most leases contain an option for an extension.
Keep an eye on key points: Make sure you partner with a strong company. Know the costs involved. Ensure you have the financial ability to compete in your market. Know the state of your facility and whether it will need a lot of work to bring it to the highest standards. Is there room to modernize the operation and keep up with trends, such as adding hot prepared foods to the store's offerings?
There's more and more competition in the business. If you want to operate a gas station and convenience store, you need to be ready to provide superior customer service, maintain a clean store with modern offerings that will keep drawing customers, and have enough capital not just to take over a business but to make it grow.