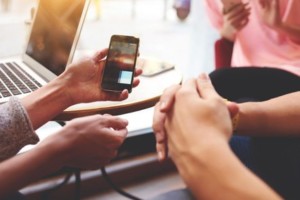 When people are traveling, they love a good wi-fi hotspot. It helps them avoid data charges on their smartphones, and it gives them a reason to stay longer in your store. They'll use their phones to call up product information and coupons, as well as to stay in touch with their friends.
While it's a great idea to offer customers wireless, high-speed Internet, the service comes with a responsibility to make your connection as secure as possible. There are many ways hackers can hijack your connection if there are holes in your system, and the results can be excruciating for customers, who risk encountering viruses or having passwords, credit card numbers and more stolen while they are on your connection.
Your store's internal network needs security, too, to prevent the theft of financial information and more. Make sure you keep your store network safe and closed to customer access. Passwords and a firewall for your internal network are essential.
A firewall also can help protect the public network you provide to customers. Don't turn off your firewall because you think it's slowing down your network.
As reported at CSNews.com, convenience store operators spend more than 55 percent of their data security budgets on payment card compliance. To keep credit cards secure, you must separate your store network from your public one.
Besides a firewall, you should use anti-spam and anti-malware software. Make sure your network has virus protection as well.
You may also want to filter web content to keep underage visitors from accessing inappropriate content. And establishing safe-surfing policies for your employees will help protect your computers from questionable sites that are masks for malware.
A portal page is a great way to outline your policies for visitors. They should opt in and agree to your terms before being allowed to use your store's wireless Internet connection. This page is also an opportunity to market your brand and products.
You may consider implementing a policy that limits windows of use at peak times, as you'll find at popular coffee shops. This will ensure that all customers get a chance to use the Internet connection without dragging it to a crawl.
Talk to your Internet service provider about what you can do to maintain secure networks.
Customers have come to expect free wi-fi in stores, public spaces and hotels. Make them happy and give them a reason to stick around by giving them a fast, safe connection that will leave them with a great experience and entice them to return.